Couldn't make it to SDCC? We've got a trio of incredible sales this weekend to help alleviate the pain of missing the convention. Scroll down to check out we have available!
We have 19 of our 25 Marvel omnibuses still in-stock, all at 50% off the cover price! Pick up some great stories feature fan-favorite characters like Ms. Marvel, X-Men, Spider-Man, Captain America, and more!
We have thousands of comics, graphic novels, toys, statues, and more at up to 70% off the original price! Start a new series or find a hidden gem!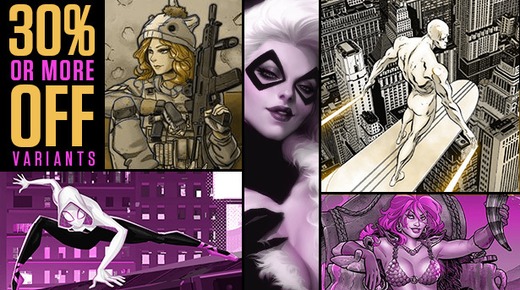 Last but not least, we have 40 variant covers at 30 – 50% off the original price! Stock on these is extremely limited!