Star Trek's Garrett Wang loves ICC Magazine!
Wow! Honor to meet Mr. Garret Wang today! I gave him a complimentary copy of ICC MAG#3, He's a great guy! It was fun talking to him !
ATTENTION STAR TREK FANS. GARRETT WANG IS COMING TO SPACE COAST COMIC CON!!!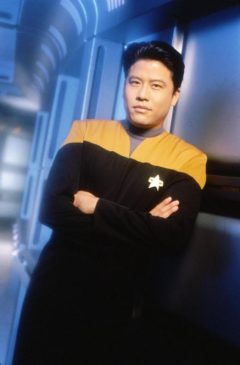 Born in Riverside, Calif., to Chinese immigrant parents, Garrett Wang (pronounced "Wong") spent his formative years on the move, living in Indiana, Bermuda and Tennessee. He moved to Los Angeles to attend UCLA, where he majored in East Asian Studies and minored in theater. He was especially proud of his portrayal of Michio Tanaka in Wakako Yamauchi's play "12-1-A," which commemorated the 50th anniversary of the wrongful internment of Japanese-American civilians during World War II. In his first stage performance outside of UCLA, Garrett garnered critical acclaim as the lead in Chay Yew's controversial play, "Porcelain."
For five years, Garrett focused on theater and attempted to convince his Asian parents and relatives that acting was a viable profession as opposed to becoming a doctor, as he had originally planned since eighth grade. With his parents finally on his side, he signed with his first talent agent in 1993. Within a year, Garrett landed his first speaking role, guest starring on the first episode of the ABC sitcom "All-American Girl," starring comedienne Margaret Cho. Three months later, Wang was cast in the role of Harry Kim on "Star Trek: Voyager." In addition to being a series regular on "Voyager," Garrett was named as one of People Magazine's 50 Most Beautiful People, as well as one of E! Channel's "20 Coolest Bachelors."
Since 2005, Garrett has taken an extended break from Hollywood. With the exception of the occasional cameo appearance in random indie projects such as the comedy "Unbelievable," Garrett has been focused on traveling the world, working behind the scenes at Dragon*Con, designing sci-fi/fantasy inspired T-shirts and relishing the role of an avid NFL fan.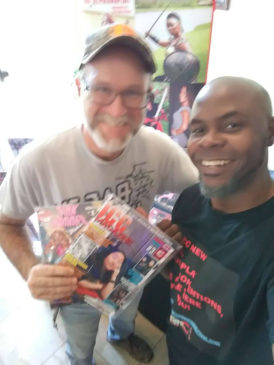 Sem integer vitae justo eget magna fermentum. Ut eu sem integer vitae justo eget magna fermentum. Senectus et netus et malesuada fames. Morbi enim nunc faucibus a pellentesque sit amet porttitor. Egestas sed sed risus pretium quam vulputate dignissim suspendisse. Libero justo laoreet sit amet cursus sit amet dictum. Ultricies mi quis hendrerit dolor magna eget est. Consequat nisl vel pretium lectus. Odio pellentesque diam volutpat commodo sed egestas egestas fringilla. Ridiculus mus mauris vitae ultricies.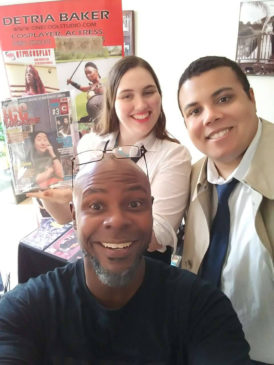 Updates coming soon live from Space Coast Comic Con shortly
slider