Article #15, David QD Earl McClain is a member of ICC and the IAU ( Independent Artist United ) Group which is working on Imperial's I HERO series. I have not know Mr. McClain for very long but I have known Him long enough to know that He is indeed very talented! This creator has been in the Art game for a minute and it shows. This Man is not dreaming of doing it, Talking about doing it, HE IS DOING IT!  If one goes to His paege You are going to be impressed. So much so that I had to do an article on him.
David 'QD Earl' McClain
The first of 5 children born to the late Gloria Ann McClain, a strong woman who gave all for her children and never discouraged them from pursuing their creative talents. David, a Newark NJ native, developed his artistic and musical interest at a very early age, beginning with reading the sunday comics  or singing along with songs on the radio at age three. His fourth grade teacher Ms. Barbara Ambrose couldn't help but see the bright future in store for this gifted young man who was equally at home with his school work or creative work. She pleaded with the school board to advance him to sixth grade instead of  the fifth, noting that he was performing above that level already. Reluctantly they agreed to a trial run for a month and he showed them what he could do and they never questioned Ms. Ambrose again.  In 1981 during the time he was enrolled at Newark's famous Arts High School he began contributing work to a local fanzine company ScriptGraphics, collaborating with a young writer named Mark W. Harris on several projects, such as The Brothers of the Wood, Brandon Tolliver & Tutt. Later work would include stories for Maverick, Psi Girl and Jaguar, the character based on the Arts High mascot re-envisioned by David, who had appeared briefly in the school newspaper. Designated a "Promising Young Artist" by The Nat'l Foundation for the Advancement of the Arts, after graduating Arts High School he then attended S.V.A. in New York, always preferring to surround himself with people who have that same creative energy and attitude.
His 1st professional work in comics was for Blackthorne Publishing in 1987 which included the logo and some background pencil art for the M.W. Harris/Dennis Francis Street Wolf book and logos and character designs for their line of color books, around that same time he joined up with Ben "Rebel" Thomas who formed  the "Rebel Productions Group" and then "Next Rebellion Productions" where he honed his skills as a rapper, songwriter, producer and graphic artist, providing logos, flyer designs and album cover art for a number of projects. Concentrating more on his artistic abilities David went back to pursuing work with the Independent comics industry, working as a penciler/inker for comic companies like ScriptGraphics, Beatnik [ The Mission, Equilibrium, Urbanhood ], Third Eye [ Shadow Walker ] and Landmark [Flying Objects, Cardinal ], while also working a "day job" in the large format graphics field as a pre-production graphic artist/designer. In 2012 he joined the ADAPT project and released the first chapter of his web comic "The Artifyce Connection" in 2013, in 2014 he was hired by DragonStar Productions to illustrate their forthcoming Source Book material some of which was published in 2017.  The 2nd chapter of "The Artifyce Connection" webcomic ran until 2017 and he is currently working on the 3rd chapter for 2020 release, The reformatted [Digital/Traditional] comic book version of the Artifyce Connection will start publication in 2020 under ScriptGraphics Publishing, and he will also be reintroducing the world to the "new" Jaguar and "Joey & the Phatman" in 2021 for the new Goza Creative/ScriptGraphics line of books.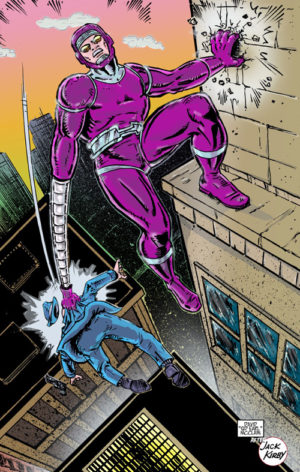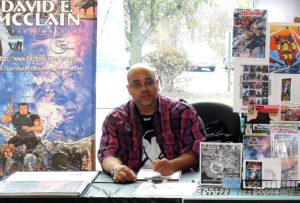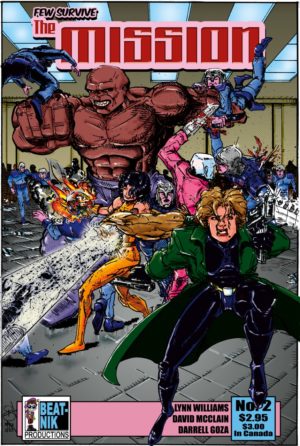 https://www.facebook.com/QsGrafix
https://www.deviantart.com/qdearl
http://www.unlimitedmusicmerchants.com/Site/Welcome.html
www.facebook.com/QsGrafix
twitter.com/QdEarl
qdearl.deviantart.com
artifycecon.smackjeeves.com