[Editor's Note: LINKS to ALL these amazing 2021 Eisner Award-Nominated and Award-Winning books are embedded in this article!! You can grab ALL your favorites for your very own! Check out the hottest comics of 2021 here! Read on!]
Comic-Con is proud to announce the nominations for the Will Eisner Comic Industry Awards 2021. The nominees are for works published between January 1 and December 31, 2020 and were chosen by a blue-ribbon panel of judges.
Once again, this year's nominees in 32 categories reflect the wide range of material being published in the U.S. today in comics and graphic novel media, representing over 190 print and online titles from some 60 publishers and produced by creators from all over the world.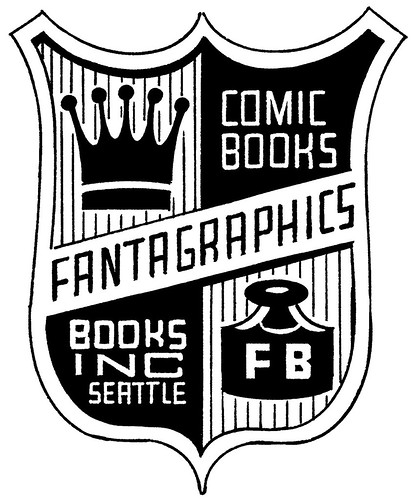 Image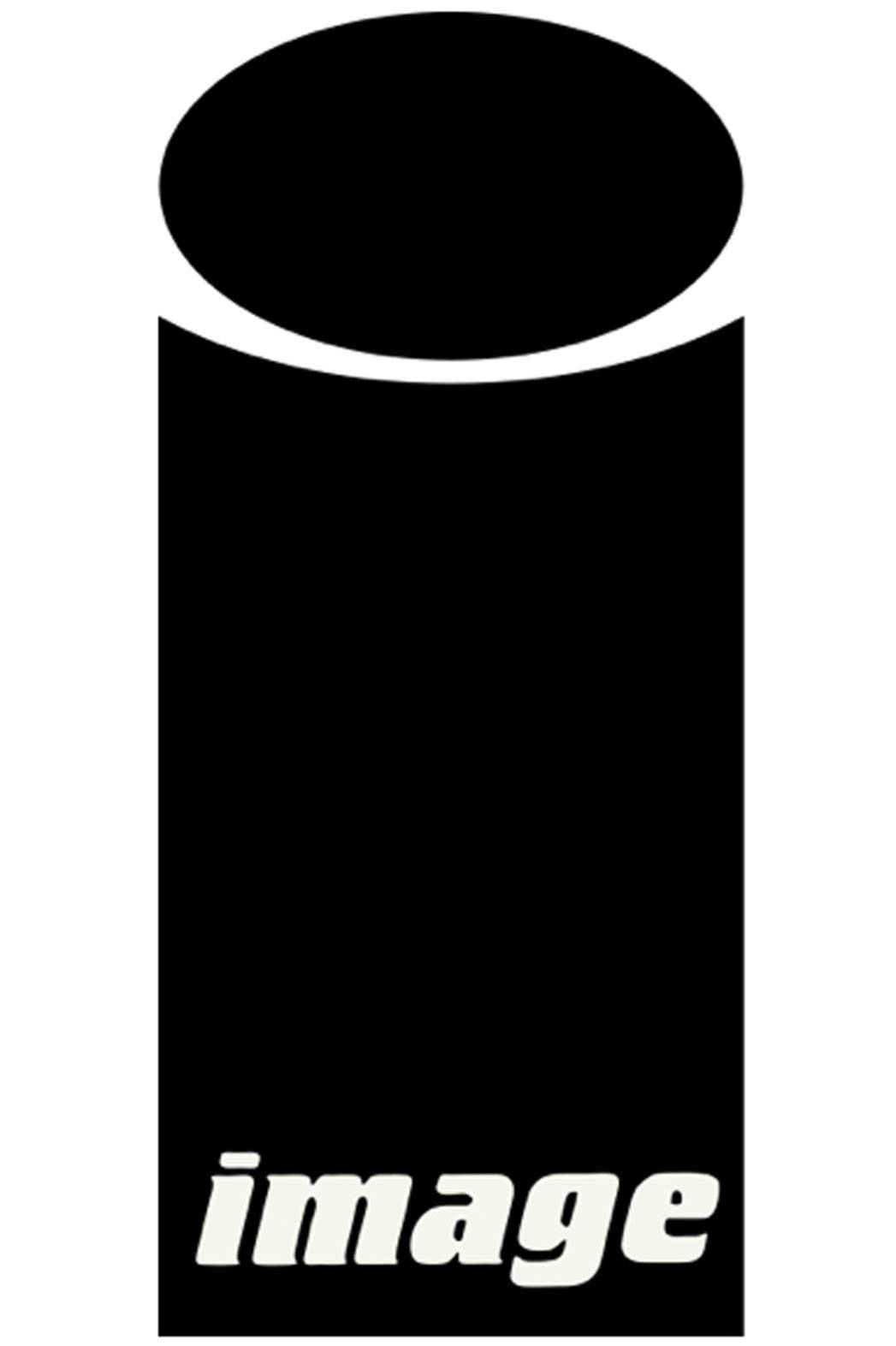 and Fantagraphics received the most nominations: Image with 17 (plus 11 shared) and Fantagraphics with 18. Leading the pack for Image is Department of Truth, up for Best Continuing Series, Best New Series, Best Writer (James Tynion IV), and Best Lettering (Aditya Bidikar). Decorum garnered nominations for Best Limited Series, Best Writer (Jonathan Hickman), and Best Cover Artist (Mike Huddleston), while Gideon Falls is nominated for Best Continuing Series, Best Writer (Jeff Lemire), and Best Coloring (Dave Stewart). Image projects with 2 nominations include Bitter Root (Best Continuing Series, Best Penciller/Inker for Sanford Greene), Pulp (Best Graphic Album–New, Best Writer for Ed Brubaker), Middlewest (Best Penciller/Inker for Jorge Corona and Best Coloring for Jean-Francois Beaulieu), and Stillwater (Best Continuing Series and Best Cover Artist for Ramôn K. Peréz). Image has 4 out of the 6 nominations for Continuing Series, 3 out of 6 for Limited Series, and 3 out of 5 for New Series, as wall as a portion of all 6 Best Writer nominees.
Fantagraphics dominates in the Archival categories, with 3 of the 5 nods for Archival Comic Strip Collections and 3 of 6 for Archival Comic Book Collections. In addition, half of the nominations for Best Graphic Album–Reprint were published by Fantagraphics. Their titles with multiple nominations include Now (Best Anthology, Best Short Story) and Noah Van Sciver's Fante Bukowski: The Complete Works (Best Reprint and Best Humor Publication).
Other  publishers with multiple nominations include IDW (with Top Shelf, 10 plus 1 shared), DC (9 plus 6 shared), Drawn & Quarterly (9), First Second (8 plus 1 shared), Europe Comics (7), BOOM! (5 plus 4 shared), Abrams (5), Marvel (4 plus 6 shared), VIZ Media (4 plus 1 shared), Magnetic Press (4), Dark Horse (3 plus 4 shared), RH Graphic (3), and Insight Editions (2 plus 1 shared). Thirteen companies have 2 nominations each, and another 39 companies or individuals have 1 nomination each.
Projects with more than 2 nominations include Decorum by Jonathan Hickman and Mike Huddleston (Image), The Department of Truth by James Tynion IV and Martin Simmons (Image), Dragon Hoops by Gene Luen Yang (First Second), Far Sector by N. K. Jemisin and Jamal Campbell, The Loneliness of the Long-Distance Cartoonist by Adrian Tomine (Drawn & Quarterly), Stillwater by Chip Zdarsky and Ramón K. Peréz (Skybound/Image), Superman's Pal Jimmy Olsen by Matt Fraction and Steve Lieber (DC), and We Only Find Them When They're Dead by Al Ewing and Simone Di Meo (BOOM! Studios). Another 15 titles had 2 nominations each.
Gene Luen Yang has 5 nominations: 3 for Dragon Hoops (Best Publication for Teens, Best Reality-Based Work, and Best Writer/Artist) and 2 for Superman Smashes the Klan (Best Publication for Kids and Best Adaptation). Six creators (all writers or writer/artists) have 3 nominations each: Ed Brubaker, Matt Fraction, Jeff Lemire, Adrian Tomine, James Tynion IV, and Chip Zdarsky. Another 22 creators garnered 2 nominations each.
The judges added one new category this year, Best Graphic Memoir. In previous years, autobiographical works had been included in the Best Reality-Based Work category. But this year's judges found there to be so many high-quality reality-based works, including numerous memoirs, that the new category was required.
Named for acclaimed comics creator Will Eisner, the awards are celebrating their 33rd year of bringing attention to and highlighting the best publications and creators in comics and graphic novels. The 2021 Eisner Awards judging panel consists of comics retailer Marco Davanzo (Alakazam Comics, Irvine, CA), Comic-Con Board member Shelley Fruchey, librarian Pamela Jackson (San Diego State University), comics creator/publisher Keithan Jones (The Power Knights, KID Comics), educator Alonso Nuñez (Little Fish Comic Book Studio), and comics scholar Jim Thompson (Comic Book Historians).
Voting for the awards is being held online using a two-step voting process. The first step is for prospective voters to apply at https://form.jotform.com/211246268258054. After filling out the form, eligible voters will be invited to go to the ballot and cast their votes. Those who were invited to vote for the Hall of Fame will automatically be invited to fill out the new ballot. All professionals in the comic book industry are eligible to vote. The deadline for voting is June 30. The results of the voting will be announced in July in a virtual ceremony as part of Comic-Con@Home.
The Will Eisner Comic Industry Awards are presented by the San Diego Comic Convention (Comic-Con), a California Nonprofit Public Benefit Corporation organized for charitable purposes and dedicated to creating the general public's awareness of and appreciation for comics and related popular artforms, including participation in and support of public presentations, conventions, exhibits, museums, and other public outreach activities which celebrate the historic and ongoing contribution of comics to art and culture.
2021 Eisner Awards Nominations

Best Short Story
"I Needed the Discounts" by Connor Willumsen, in The New York Times (January 3, 2020)
"Parts of Us," by Chan Chau, in Elements: Earth, A Comic Anthology by Creators of Color (Ascend Press)
"Rookie," by Greg Rucka and Eduardo Risso, in Detective Comics #1027 (DC)
"Soft Lead," by Chan Chau, https://chanchauart.com/comics#/soft-lead/
"When the Menopausal Carnival Comes to Town," by Mimi Pond, in Menopause: A Comic Treatment (Graphic Medicine/Pennsylvania State University Press)
---
Best Single Issue
---
Best Continuing Series
---
Best Limited Series
---
Best New Series
---
Best Publication for Early Readers (up to age 8)
---
Best Publication for Kids (ages 9-12)
---
Best Publication for Teens (ages 13-17)
---
Best Humor Publication
---
Best Anthology
---
Best Reality-Based Work
Big Black: Stand at Attica, by Frank "Big Black" Smith, Jared Reinmuth, and Améziane (Archaia/BOOM!)
Dragon Hoops, by Gene Luen Yang (First Second/Macmillan)
Invisible Differences: A Story of Asperger's, Adulting, and Living a Life in Full Color, by Mme Caroline and Julie Dachez, translation by Edward Gauvin (Oni Press)
Kent State: Four Dead in Ohio, by Derf Backderf (Abrams)
Paying the Land, by Joe Sacco (Metropolitan/Henry Holt)
Year of the Rabbit, by Tian Veasna, translation by Helge Dascher (Drawn & Quarterly)
---
Best Graphic Memoir
Banned Book Club, by Kim Hyun Sook, Ryan Estrada, and Ko Hyung-Ju (Iron Circus)
Dancing After TEN: A Graphic Memoir, by Vivian Chong and Georgia Webber (Fantagraphics)
Ginseng Roots, by Craig Thompson (Uncivilized)
I Don't Know How to Give Birth! by Ayami Kazama, translated by Julie Goniwich (Yen Press)
When Stars Are Scattered, by Victoria Jamieson and Omar Mohamed (Dial Books)
---
Best Graphic Album—New
The Book Tour, by Andi Watson (Top Shelf)
Dragman, by Steven Appleby (Metropolitan)
Flake, by Matthew Dooley (Jonathan Cape)
Labyrinth, by Ben Argon (Abrams)
Paul at Home, by Michel Rabagliati, translation by Helge Dascher and Rob Aspinall (Drawn & Quarterly)
Pulp, by Ed Brubaker and Sean Phillips (Image)
---
Best Graphic Album—Reprint
---
Best Adaptation from Another Medium
---
Best U.S. Edition of International Material
Altitude, by Olivier Bocquet and Jean-Marc Rochette, translation by Edward Gauvin (SelfMadeHero)
Gamayun Tales I: An Anthology of Modern Russian Folk Tales, by Alexander Utkin, translation by Lada Morozova (Nobrow)
Goblin Girl, by Moa Romanova, translation by Melissa Bowers (Fantagraphics)
Irena Books 2-3, by Jean-David Morvan, Severine Tréfouël, and David Evrard, translation by Dan Christensen (Magnetic Press)
When You Look Up, by Decur, translation by Chloe Garcia Roberts (Enchanted Lion Books)
The Winter of the Cartoonist, by Paco Roca, translation by Erica Mena (Fantagraphics)
---
Best U.S. Edition of International Material—Asia
I Had That Same Dream Again, by Yoru Sumino and Idumi Kirihara, translation by Beni Axia Conrad (Seven Seas)
I Wish I Could Say "Thank You," by Yukari Takinami, translation by Yukari Takeuchi (Fanfare/Ponent Mon)
A Journal Of My Father, by Jiro Taniguchi, translation by Kumar Sivasubramanian (Fanfare/Ponent Mon)
Ping Pong, vols. 1–2, by Taiyo Matsumoto, translation by Michael Arias (VIZ Media)
Remina, by Junji Ito, translation by Jocelyne Allen (VIZ Media)
Spy x Family, vols. 1–3, by Tatsuya Endo, translation by Casey Loe (VIZ Media)
---
Best Archival Collection/Project—Strips 
The Flapper Queens: Women Cartoonists of the Jazz Age, edited by Trina Robbins (Fantagraphics)
Gross Exaggerations: The Meshuga Comic Strips of Milt Gross, by Milt Gross, edited by Peter Maresca (Sunday Press/IDW)
Krazy & Ignatz 1919-1921 by George Herriman, edited by RJ Casey(Fantagraphics)
Little Debbie and the Second Coming of Elmo: Daily Comic Strips, August 1960–September 1961, by Cecil Jensen, edited by Frank Young (Labor of Love)
Pogo The Complete Syndicated Comic Strips: Volume 7: Clean as a Weasel, by Walt Kelly, edited by Mark Evanier and Eric Reynolds (Fantagraphics)
---
Best Archival Collection/Project—Comic Books
Art Young's Inferno, by Art Young, edited by Glenn Bray (Fantagraphics)
Atlas at War! edited by Michael J. Vassallo (Dead Reckoning)
The Complete Hate, by Peter Bagge, edited by Eric Reynolds (Fantagraphics)
Corto Maltese: The Ballad of the Salty Sea, by Hugo Pratt, translation by Dean Mullaney and Simone Castaldi (EuroComics/IDW)
Little Lulu: The Fuzzythingus Poopi, by John Stanley, edited by Frank Young and Tom Devlin (Drawn & Quarterly)
Man and Superman and Other Stories, by Harvey Kurtzman, edited by J. Michael Catron (Fantagraphics)
---
Best Writer
---
Best Writer/Artist
Junji Ito, Remina, Venus in the Blind Spot (VIZ Media)
Pascal Jousselin, Mister Invincible: Local Hero (Magnetic Press)
Trung Le Nguyen, The Magic Fish (RH Graphic/RH Children's Books)
Craig Thompson, Ginseng Roots (Uncivilized)
Gene Luen Yang, Dragon Hoops (First Second/Macmillan)
---
Best Penciller/Inker or Penciller/Inker Team
Michael Allred, Bowie: Stardust, Rayguns & Moonage Daydreams (Insight Editions)
Marco Chechetto, Daredevil (Marvel)
Jorge Corona, Middlewest (Image)
Bertrand Gatignol, Pistouvi (Magnetic Press)
Mitch Gerads/Evan "Doc" Shaner, Strange Adventures (DC Black Label)
Sanford Greene, Bitter Root (Image)
---
Best Painter/Multimedia Artist (interior art)
Benjamin Adam, Soon (Europe Comics)
Alice Chemama, The Zolas (Europe Comics)
Jared Cullum, Kodi (Top Shelf)
Decur, When You Look Up (Enchanted Lion Books)
Antonio Lapone, Gentlemind (Europe Comics)
Anand RK/John Pearson, Blue in Green (Image)
---
Best Cover Artist
---
Best Coloring
Laura Allred, X-Ray Robot (Dark Horse); Bowie: Stardust, Rayguns & Moonage Daydreams (Insight Editions)
Jean-Francois Beaulieu, Middlewest (Image)
Gipi, One Story (Fantagraphics)
Marte Gracia, Empyre, X of Swords (Marvel)
Dave Stewart, Promethee 13:13 (comiXology); Black Hammer (Dark Horse); Gideon Falls (Image); Spider-Man #4-#5 (Marvel)
---
Best Lettering
Mike Allred, Bowie: Stardust, Rayguns & Moonage Daydreams (Insight Editions)
Deron Bennett, Bear, The Sacrifice of Darkness (Archaia); King of Nowhere, Something Is Killing the Children, We Only Find Them When They're Dead (BOOM! Studios); Far Sector, Harley Quinn: Black + White + Red, Martian Manhunter (DC); Excellence (
/Skybound); A Dark Interlude, Dark One, Relics of Youth, Resonant, Shadow Service, Vampire: The Masquerade: Winter's Teeth (Vault); Ping Pong (VIZ Media)
Aditya Bidikar, Barbalien: Red Planet, Grafity's Wall Expanded Edition (Dark Horse); John Constantine, Hellblazer (DC); A Map to the Sun (First Second); The Department of Truth, Lost Soldiers (Image); Giga, The Picture of Everything Else (Vault)
Clayton Cowles, Aquaman, Batman, Batman and the Outsiders, Strange Adventures, Superman: Man of Tomorrow, Superman's Pal Jimmy Olsen (DC); Adventureman, Bitter Root, Bog Bodies, Die (Image); Reaver (Image/Skybound); Morbius, X Of Swords (Marvel)
Stan Sakai, Usagi Yojimbo (IDW)
Rus Wooton, Wonder Woman: Dead Earth (DC); Decorum, Monstress (Image); Die!Die!Die!, Fire Power, Oblivion Song, Outcast, Stillwater (Image/Skybound) 
---
Best Comics-Related Journalism/Periodical
Alter Ego, edited by Roy Thomas (TwoMorrows)
Back Issue, edited by Michael Eury (TwoMorrows)
The Comics Blog, by Michael Cavna and David Betancourt, https://www.washingtonpost.com/entertainment/comics/
The Comics Journal, edited by RJ Casey, Kristy Valenti, and Gary Groth (Fantagraphics)
PanelxPanel magazine, edited by Hassan Otsmane-Elhaou, PanelxPanel.com
Women Write About Comics, edited by Nola Pfau and Wendy Browne, www.WomenWriteAboutComics.com
---
Best Comics-Related Book
American Daredevil: Comics, Communism, and the Battles of Lev Gleason, by Brett Dakin (Comic House/Lev Gleason)
Ditko Shrugged: The Uncompromising Life of the Artist Behind Spider-Man and the Rise of Marvel Comics, by David Currie (Hermes Press)
Drawing Fire: The Editorial Cartoons of Bill Mauldin, edited by Todd DePastino (Pritzker Military Museum & Library)
The History of EC Comics, by Grant Geissman (TASCHEN)
Invisible Men: The Trailblazing Black Artists of Comic Books, by Ken Quattro (Yoe Books/IDW)
Masters of British Comic Art, by David Roach (2000AD)
---
Best Academic/Scholarly Work
Comic Art in Museums, edited by Kim A. Munson (University Press of Mississippi)
Comic Studies: A Guidebook, edited by Charles Hatfield and Bart Beaty (Rutgers University Press)
The Content of Our Caricature: African American Comic Art and Political Belonging, by Rebecca Wanzo (New York University Press)
Webcomics, by Sean Kleefeld (Bloomsbury)
Who Understands Comics: Questioning the Universality of Visual Language Comprehension, by Neil Cohn (Bloomsbury)
---
Best Publication Design
---
Best Digital Comic
---
Best Webcomic