Baker's Article #45  Check out Attila Kiss !
Here is yet another amazing creator doing what we love to do! Attila Kiss is creating a wonderful universe and world that entertains many people everywhere! This creator has anthologies for all ages and has impressed a variety of ages of people from various places !  That is what We love to see! You wanna see some creativity, check this out!
Attila Kiss Bio:
I was born in Yugoslavia (if you don't know where it was don't try looking it up on the map. It disappeared from the globe like the great Mayan civilization and the Roman Empire). Despite what people might think or know about the Balkan region, it was/is indeed very open to pop culture and its influences on the life of our youth.
Like many of my friends, I too was exposed to comic books from an early age. Perhaps a little bit less to the world of superhero and more to pretty much everything else that might fit into comic book pages… by a choice. You can say I'm indy through and through. I started writing/creating characters on my cousin's request, who is a very talented artist that lacks the discipline of seeing things through. Albeit, the credit for fueling my interest in creating comic books, clearly goes to him.
After we put the unfortunate project to rest, I was searching for other opportunities to put my feet in the door, so to speak, and when no one else recognized my dedication to the cause GreyHaven Comics did. Soon they published a few of my short stories. Slowly gaining confidence, with little help from few artists, I finished my first all-ages appropriate anthology book and Attila Comics was born. "Pump-King and His Buddies" are the flagship characters of our company which not only appear in that very first (extremely limited print) issue, but their cameos pop up in every project we worked ever since.
Recently, we joined the Scattered Comics family, and though them first, we put out a 3 issue mini-series, "The Blues Ratz", and later our newest venture "Twisted Holiday Horror Tales". At Attila Comics we are very excited in anticipation of our next project, created by my daughter, Leonora Kiss, and drawn by none other than a superstar newcomer, Maria Philippova, whose beautifully painted covers graced our Pump-King & His Buddies #1. Down the road, we are planning to revisit and expand the world of a character from one of our short stories published by GreyHaven Comics, and of course… yet another installment of everyone's favorite Pumpkin and its anthropomorphic cohorts is in the pipe as well.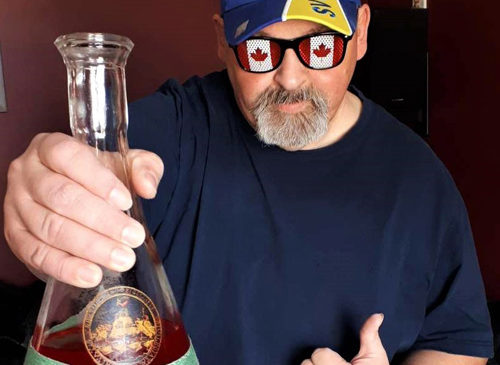 Here are the links to my books: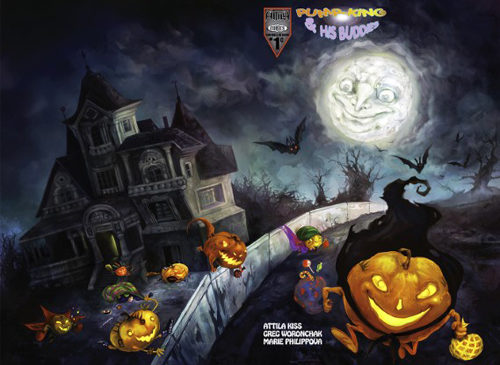 ICC  loves to meet talented creators from all over the world who are as passioante and as dedicated to the cause as Attila Kiss is, keep up the superb work!