Looking for something fun to do this weekend?
Gotham's favorite bad girl is back on the big screen with Birds of Prey (and the Fantabulous Emancipation of One Harley Quinn), now out in theaters!
Craving more Harley Quinn and the Birds of Prey goodness? We've got some great new reads you'll love!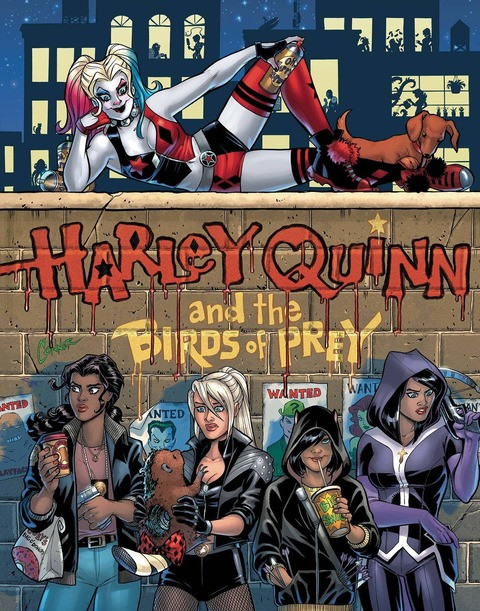 Harley Quinn and the Birds of Prey #1 The creative team that transformed Harley Quinn forever returns to shake up her world once more-and this time, the gloves are off! The foul-mouthed, no-holds-barred sequel to one of DC's raciest runs is here! Get on board early, before we come to our senses!

Harley Quinn has avoided Gotham City ever since she broke up with The Joker and found a home, and a kind of family, in Coney Island. But when she gets an offer she can't refuse, she has no choice but to slip back into the city as quietly as she can, hoping to be gone before anyone – especially her ex – learns she's been there. But for Harley, 'as quietly as she can' is plenty loud… and before she can say 'Holee bounty hunters, Batman,' The Joker's sicced every super-villain in the city on her pretty ombré head-and the only team tough enough (or crazy enough) to come to her defense is the Birds of Prey!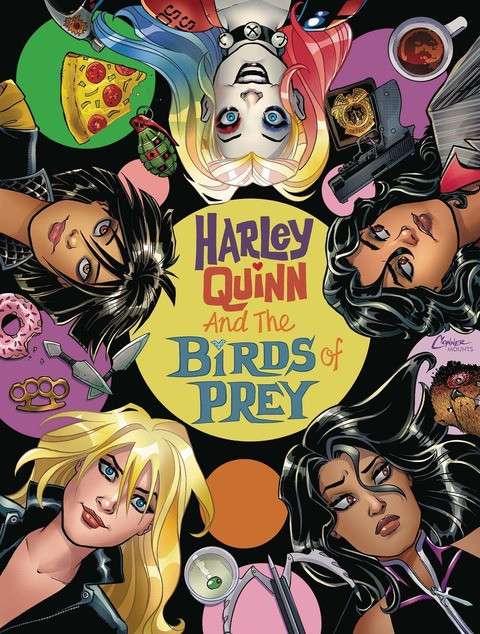 Harley Quinn and the Birds of Prey #2 Over the course of her illustrious and very high-class career, Harley's met pretty much every super-villain who ever worked in Gotham City. Some hate her. Some love her. But none of that's gonna matter once they see how many zeroes there are on the bounty The Joker's offering for her head!

Sorry, Harley-it's just business. Your next of kin will understand, right?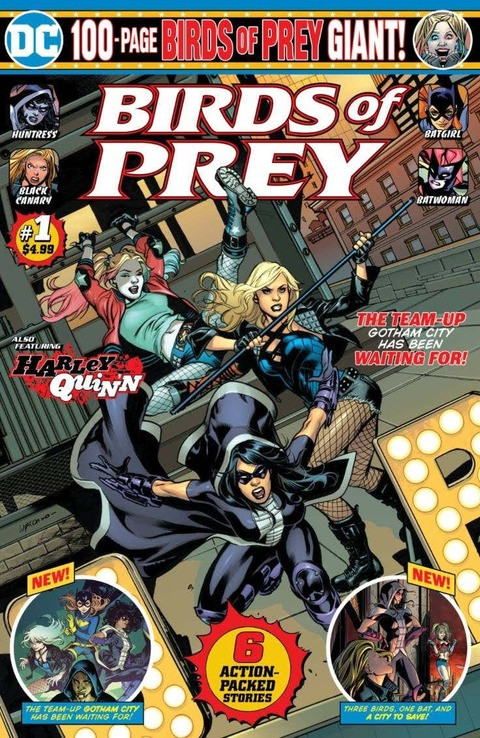 Birds of Prey Giant #1 Includes: "Fight or Flight," a NEW 16-page Harley Quinn and the Birds of Prey story written by Gail Simone with art by Inaki Miranda.

"Disguises," an 8-page Harley Quinn story written by Robert Venditti with art by Isaac Goodheart.

"The Killing," an 8-page Huntress story written by John Layman with art by Cully Hamner.

Plus, these reprint tales: "Gotham City Limits," from Batgirl and the Birds of Prey #14 (2013) "Please, Please, Please Let Me Get What I Want," from Black Canary #9 (2018) "Good Morning, Gotham," from New Talent Showcase #1 (2017).
Birds of Prey Harley Quinn TPB When Gotham's favorite sociopath inherits a building on the famous Coney Island boardwalk, she feels right at home in the (literal) freakshow. Unfortunately, the legion of bounty hunters after the price on her head seem to know it, too. Who else but Harley Quinn could handle all that Brooklyn's criminal underbelly has to offer-Russian spies, senior citizens, and rival roller derby teams included-and still have time for a double chili dog! Collects Harley Quinn #1-7 and Harley Quinn: Future's End #1 and a story from Secret Origins #4.
Want a fantabulous Harley of your own to display?
Find all the pop culture coolness you need at TFAW! ©2020 Things From Another World, Inc. All rights reserved.