Happy New Year ICC,
Let's keep it going: ICC Article 31, Mr. Ken Anthony II Himself!
I have know Mr. Anthony for quite a few years and then I finally met Him face to face February 2019 at Afrocon in Tampa, FL!  Ken's reputation preceeds Him! An impressive man in statue when one meets Him one can see His raw apparent power in person! He is a very talented individual who is as classic as it comes! He has done far too many things in the industry for me to name, but I will touch on just a few here. He is superbly creative, He has a wit and a great sense of humor that is instantly noticeable once you meet Him in person. The crowd gravitates to Him at Conventions and events , His booth will have an array of art that He has created and the kids and adults alike enjoy talking to Him at each event! Ken is a creator who knows what He wants and knows how to go for it. He's ambitious and hard working, two essential requirements needed for any creator who wants to succeed in this business! Here is His Bio:
Ken Anthony II is a creative out of the Tampa Bay area who manifests his dreams and passions into reality. His first love has always been the comic book medium and he is an accomplished writer and artist, forming Artistic License Studio and producing, among other books, the anthologies Solo Shots and Predatory Ways, along with writing and drawing for them. His first, non-self-published work, was his comic strip, Chill, being published in his college paper. He has also, stayed busy with web-comics, working with Tony Lorenz to release 3 successive web-comics. Those are: Futuro Tierra, Sniper and his own character, Mr. White. Since he began acting in 2007, he has been very productive in the film arena, going from working on others projects to now creating his own films, as well, through Artistic License Studio. Many of his creations found life in this new medium and Ken continues to unleash his imagination upon the world with everything he touches. He works to keep the worlds connected and often the comic properties can be seen somewhere in the films and characters cross over between the different mediums. Ken has, also, ventured into some voice over work for various projects and looks forward to expanding in that arena. Not to be limited, Ken Anthony II is also working on releasing both a book of poetry and a mixtape entitled Facets of a Man, as well as growing in the comic book and film mediums. 2020 will see multiple films from him, as well as a new sketchbook and new comics. His studio mandate is also his own…he is," The Future of Entertainment Media."
Here are some other things that You can find Ken doing at any given time
https://www.imdb.com/name/nm3816753/?fbclid=IwAR1-J1MSM2C_ByH_hzqJYArJU-9v5r2yuh45Wib-mMRUSb6s_GIQCA5x1sQ
Not only that but check this out as well:
https://www.imdb.com/name/nm3816753/?fbclid=IwAR0SziExp_XtTF5_o2lTvBAO4-4uLUcS67VWM_O8dlUFKJjNupcMyjuULo8   
He's on twitter:
https://twitter.com/anthonyartist?fbclid=IwAR209iA3_BNSSwqym5I7il4XhIz4e7H0oAyoNx36_k6YufHp7GcvIz_wXoU
  https://twitter.com/?fbclid=IwAR3lTQpZY17YQYMUZmc_CZ9uFreTh1Lc_f54aWWDv7zpaQ4MarPNJ-by0J0  
ON YOU TUBE:  https://www.youtube.com/channel/UCtJLMpeGsk8bOKN5KN-N8SQ?reload=9&fbclid=IwAR12nErPB3qq8uHCtIXDP0t3UfqKqjHK4LkK2fCPOjSHTGApyFFlI770nak
on facebook:
https://www.facebook.com/kenanthonyII/
https://www.facebook.com/art.license.1/
and that's not all:
http://artisticlicensestudi.tripod.com/?fbclid=IwAR0GFUY2YeYksaRdpUxt8EqCzb3wD-Jsg36h2lr1xKW-i4naGSPp71c9928
https://www.youtube.com/channel/UCl4pjmNhL9hGUvGz9HIzusg?fbclid=IwAR3hFMZrjv5-ebiohceFFrEY__WecDG4UHDL3mQlqdhz9BqkVVc9QMjIYwg
https://www.youtube.com/channel/UCGJ3IjGmaXzSHX6BqLo9z9A?fbclid=IwAR1Gu7gBPwOfaZGXpZkX7BwfTVe6j_0sn1UFbuPfBXWm0A6J7m_GoqfOdTQ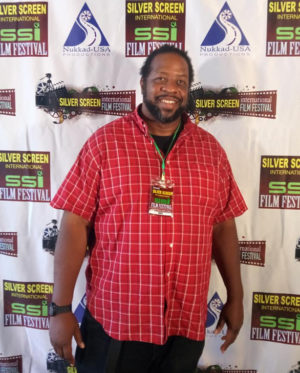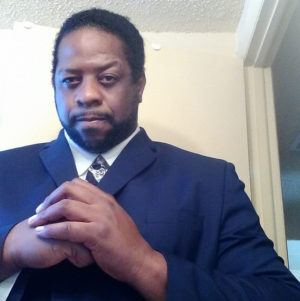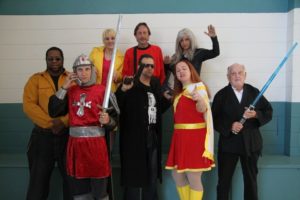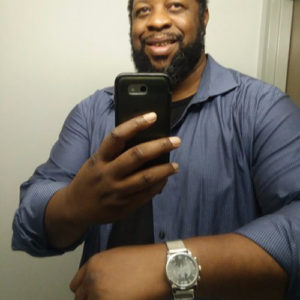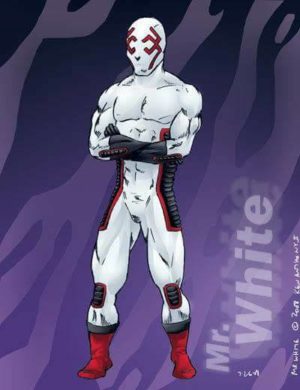 It seems that there is no stopping Mr. Anthony and ICC is proud to call Him our friend! Keep up the amazing work Ken!