Article #31, Marcus H. Roberts, Mastermind!
There are writers and creators and there are masterminds of the craft, and most people that know Him will tell you that Marcus Roberts is one of the masterminds! This man has been in the game for a long time and is a person whom many creators have grown to know and have much respect for Him. He has done so much in this industry that one little article can only touch on a small portion of His numerous contributions and collaborations within the industry.   A very strong advocate and member of numerous Independent franchise Marcus's knowledge is very often sought after by those who know Him and those who are referred to Him by word of mouth. The man has got skills, not only in writing but in creating. If you ever have a chance to converse with Him ICC highly recommends it.  Marcus is taking over at conventions now, His booth will always have guests there getting educated on various aspects of both culture and writing just to name a few topics He is well educated in.  He has created a universe of characters that many readers find relatable. He can take one of the characters You give Him and add way more to it than You thought possible, giving it even more depth as an original creation! I've seen Him do it firsthand. He is Here to stay and is absolutely a force for indies. He is a member of several groups and a huge part of the ICC World as a moderator of ICC & ICC Anthologies and He also is a member of IAU, ( The ICC Imperial Staff Universe) these are just a few of many events He is a part of and contributes to daily. I can keep going on the collaborations that Marcus often oversees or has input in but I'll just let You read His Bio instead:
Marcus is a freelance writer and regular contributor at worldofblackheroes.com and idependentcreatorsconnection.com, and has had articles appear on websites such as comicbookmovies.com and blogs such as Dust and Shadows and is a longtime comic book collector. He is a moderator for the Independent Creators Connection (ICC) and ICC Anthologies groups on Facebook and also an administrator for the Heroes of Color page on Facebook. He is a member and panelist of the C.O.M.I.C. initiative and the Indie Advocate Network and a regular panelist for The Monster Panel which is moderated by Jeff Carroll. He is the creator of the Project Nexus comic book and The Protector comic book, which was nominated for the 2019 Rising Star Award by The Glyph Awards and is included in Volume 5 of the 4 page 16 bars comic anthology which is published by Griot Enterprises. His written credits include Jennifer Rash's Dream Angel comic book series, Sonica Ellis Hedge Hollow comic book series, Braise Jones' The Indomitable Black Assassin, and from ICC Publishing, IHERO 3 and Imperia: The Chaos of Calamity, from Independent Artist United Universe (IAU) I Hero 5, and from Second Sight Studios, Mississippi Zombie #1 and is a contributor to the nationally distributed Independent comic magazine, ICC Magazine.
*On the Web check out some of the things that He does for us:
http://worldofblackheroes.com/ 
http://www.independentcreatorsconnection.com/
Or goggle "blackheromarcus"
*On Facebook
The Protector page
https://www.facebook.com/SwordandSoul/
Project Nexus page
https://www.facebook.com/ProjectNexus1/
Hedge Hollow page
https://www.facebook.com/Hedgehollowcomic/
Heroes of Color page
https://www.facebook.com/Heroesofcolor/
*Facebook groups
ICC Independent Creators Connection
ICC Anthologies
The C.O.M.I.C. Initiative
The Monster Panel
The Indie Advocate Network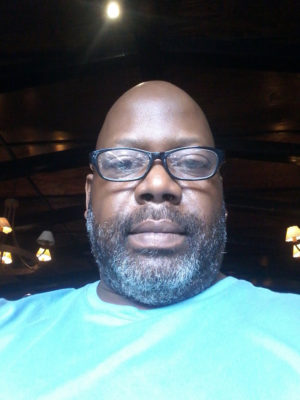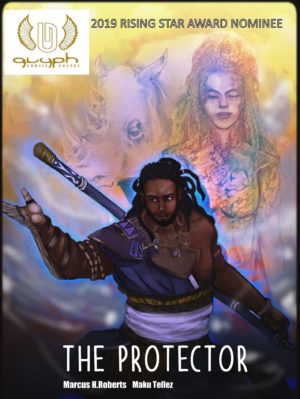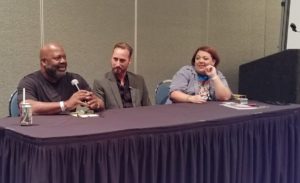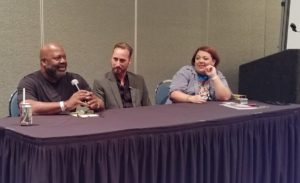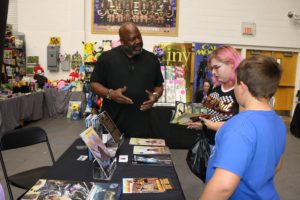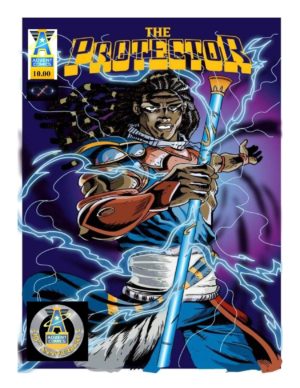 SO it is very easy to see why Mr. Roberts has been dubbed MASTERMIND by so many in the Industry. We are happy to know Him. We are Happy He is our friend and look forward to more work from Him ! Keep it up Mr. Roberts, YOU LEAD THE WAY!