Article #32,  Madeleine Holly-Rosing, A Superb Creator,
I have never met this creator in person, but Her Posts caught my eye, and She is amazing. I reached out to her and I am glad I did because Anyone can look at Her works an instantly tell this creator is the real deal. A winner of numerous awards in more events than I can count on my hands and I can see they are well deserved. Screenwriting is something she is incredibly talented at, Her many awards give you an insight as to how powerful She is the the Independent Community. She's gotten honorable mentions in some very high places in the Indy world and won Best Graphic Novel awards as well, that in itself is super cool!  I think She is going to gain a lot more fans in ICC and many other places on social media. She is an avid reader of the comic and graphic novel world as well, including something I am now trying to learn more about: Steampunk.  ICC commends her on Her numerous accolades and Her magnificent reputation is very well deserved. Miss Holly-Rosing is a creator who IS going places! We are incredibly honored to witness her mastery in this creative world!
Here is Her Bio: Madeleine Holly-Rosing The writer/creator of the Boston Metaphysical Society graphic novel series, companion novel, and short stories, Madeleine has also run six successful crowding campaigns and published the book, Kickstarter for the Independent Creator. She was also the winner of the Sloan Fellowship for screenwriting, and the Gold Aurora and Bronze Telly for a PSA produced by Women In Film as well as having won numerous awards while completing the UCLA MFA Program in Screenwriting. Source Point Press is set to re- publish the first six issues and the trade paperback of Boston Metaphysical Society original graphic novel in 2019/2020. Boston Metaphysical Society webcomic was the recipient of an Honorable Mention at the 2013 Geekie Awards and was nominated for Best Comic/Graphic Novel in 2014. Other comic projects include the short story, The Scout which is part of The 4th Monkey anthology, The Sanctuary (The Edgar Allan Poe Chronicles anthology), The Marriage Counselor (The Cthulhu is Hard to Spell anthology) and the upcoming The Airship Pirate which will be part of The Rum Row anthology. The first novel in the series, Boston Metaphysical Society: A Storm of Secrets, was recently awarded a Silver Medal in the SciFi/Fantasy category as well as The Write Companion Award for Best Overall TOP PICK – Adult, Children's and Young Adult categories in the Feathered Quill Book Awards. Formerly a nationally ranked epee fencer, she has competed nationally and internationally. Madeleine is an avid reader of comics, steampunk, science fiction, fantasy, and historical military fiction.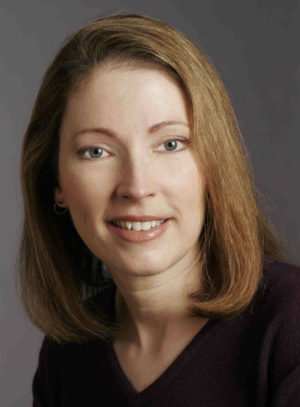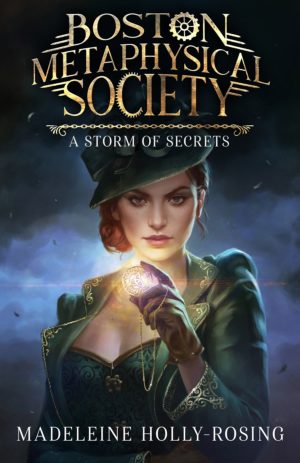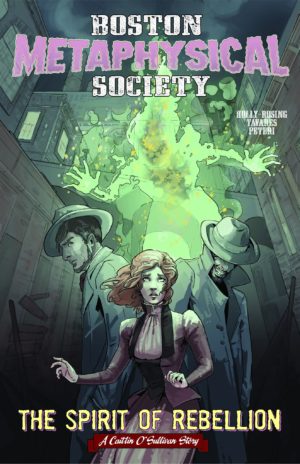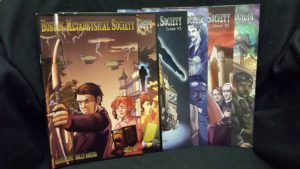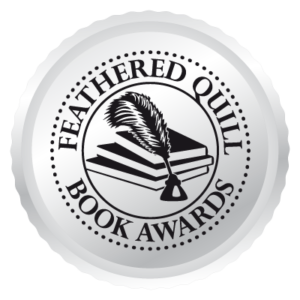 Check out some of the amazing things She is doing in Her journey:
https://bostonmetaphysical.storenvy.com/?fbclid=IwAR0Sr4N_0Rmexr0AcjkBXDua5cMghwL-0SJsGjpw7xfFkXZtyzJ8rKxmFWE
http://sourcepointpress.com/?fbclid=IwAR1jwdjlftpf-VpZMwxuawDZ9wG6EevbdNNYgBb8G7_69XtNcYA8oN4GFts
The trade paperback of the original six issue mini-series, plus bonus material, will be available to pre-order from Diamond and your local comic book store in March 2020.
The award winning prequel novel to the original six issue mini-series, Boston Metaphysical Society: A Storm of Secrets, is available on Amazon and all ebook platforms.
https://www.amazon.com/Boston-Metaphysical-Society-Storm-Secrets-ebook/dp/B07HCP9SW5/?fbclid=IwAR0_rp1WXF2aVOfBnOF41bzuCYJlMSzM2umejdgD9OXolc7YZEHzA2QMEME
Kickstarter for the next standalone sequel, Boston Metaphysical Society: Ghosts and Demons, will launch on Jan. 22, 2020.
ICC would like to Thank Ms. Madeline Holly-Rosing for allowing us to feature Her in an article for our website. All we can tell You is keep an eye on this award winning rising star!