ICC Article 29, Bill McCormick.
Bill McCormick is a get-it-done type of guy. There are tons of creators who come up with ideas and plans but never actually pursue them, I can tell you Mr. McCormick is not one of those types of people. With a ton of ideas on his plate He actually implements and pursues those ideas! He is a creator who has an agenda , a creator who knows what He wants and is pursuing that goal to no end! An established top notch writer Himself and also a writer for our very own ICC Magazine Bill brings to the table a vast array of both knowledge and experience. He has written for numerous magazines and worked in tons of blogs all over to say the least.  He attends conventions, makes connections and is a firm promoter and advocate for independents and did we mention that His writing is amazing. He knows a ton of individuals in the market and has connections from here to beyond. His fan base continues to grow and more folks keep coming back to his works and looking to connect with him in the future. He has worked with various teams to get projects done and published and continues to do so even today. Bill is a man of many talents. He has a huge variety of available publications to the public and can provide to the most demanding reader a story or a series of their liking, and when one can do that one is in high demand. ICC is grateful to have a talented person like Bill in our corner administratively. It does take a kind of special person who can deliver to the public and stay on top of what's in demand for various and ever so changing public. Here is a short Bio on Bill:
BILL MCCORMICK
The man, the myth, the legend in his own mind.
Bill McCormick began writing professionally in 1986 when he worked for Chicago Rocker Magazine in conjunction with his radio show on Z-95 (ABC-FM). He went on to write for several other magazines and later transitioned to blogs. He wrote a sports blog at Jay The Joke which was featured in ESPN (The Magazine), Sports Illustrated, on the Jonathon Brandmeir Show (WLUP), and referenced many times in local newspapers including the Sun Times & Tribune. He still writes a twisted news blog at World News Center which provides source material for his weekly appearances on The Big Wake Up Call which airs on WBIG 1280 AM, FOX! Sports. Yes, you read that correctly, he does a show about anything other than sports on a sports radio station even though he has written extensively about sports.
In 2011, Bill started submitting some fictional short stories to various publishers. Much to his surprise, and the consternation of linguists everywhere, they began publishing his efforts. Bill has expanded his repertoire to include comic books, graphic novels, and full length novels. He has currently penned everything from dystopian nightmares to cuddly children's stories.
Bill is a big fan of vodka, music, and this rambunctious rainbow haired goddess who keeps waking up in his bed.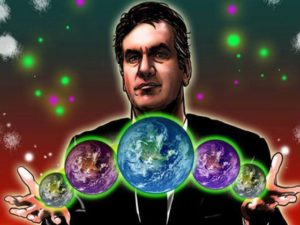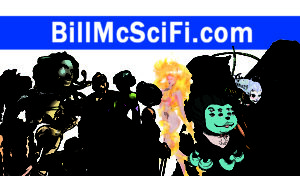 and also one should check out this blog:
https://blogs.billmcscifi.com/2019/12/10/mcfun-for-mcall/?fbclid=IwAR3uSHfXdP9XGm9d-zoobxxh_9EAQ0xGvlFRy4P22ggTvGPEgvzDhsNpgQI
As you can see the talent is there, the creativity is there. ICC is eternally grateful for Bill's insights, knowledge and expertise on the daily grind for Independents!