Article #28, Tyrell White.
Tyrell White is a genius. I'll say it again,Tyrell White is a genius! There are creators who often go the extra mile to create and He is one of them. This man knows no limits to creativity. Ever since He first hit the scene with His skills he has been running wide open to get independents on the map, and He is doing it. I won't take much time introducing Him and His amazing talent but rather let You take a peek at what this man is doing, all I can say is We are Honored to know Him and watch a genius creator at work, Here is His Bio:
My name is Tyrell White and along with my wife Whitney White, we are independent creators at White Guardian Studios. We started our company with the idea of infusing video games with the same spirit and engineering of a comic book universe. So we created the Celestial Tear, our independent comic/video game universe, where we tell connecting stories inside and outside of games and our webcomic.
I love indie comics and what they represent to me: connection, culture, and creativity. On my journey in the independent comic market, I have found many stories, characters, and worlds that have intrigued me and offered many things that the mainstream market does not. Doing so made me want to expand a lot of my favorite ones into indie games. I am a fan and I really want to explore these interactions and help more people share my passion and love for independent comic books.
I've had a few attempts at this in the past, but my latest attempt is The Union, which primarily focuses on something quite different than anything on the market currently. The Union is a 2D superhero platformer that focuses on Pan-African culture and influences. Worlds from separate universes are faced with the threat of extinction as the looming threat of oblivion starts to devour the elements of time and space. Heroes from different realities, different timelines, different worlds, must band together and form a union of heroes to combat this threat.
Those heroes include Project: Wildfire, Stealth, Pink Hammer, Spirit, Jiya, and The Horsemen Ogun and Oshun. We also included two of our own Celestial Tear characters, Sen and Kerell. There is a prequel comic that I helped write by Jiba Molei Anderson called The Union which is currently available on indyplanet.com. 
I have been honored to work with some of the most creative indie comic creators on this project. Quinn Mcgowan, Jiba Molei Anderson, Terance Baker, William Satterwhite, and Dorphise Jean. We also were working with Robert Garrett who recently passed away, Robert was a fantastic creator and person. Robert was around for just about all my crazy video game ideas and I am honored for the time I got to meet him and talk with him.
The Union is only the beginning of our independent comic book games we've planned. There are many more creators I look forward to working with in the near future. We are also hoping to set up a platform so that any creator who wants to be apart of a game project can. I love indie comics and video games and combining the two just makes sense. If you love indie comics and would love to see some of your favorite characters in a game project, let us know and follow us at our website:    
https://whiteguardianstudios.com/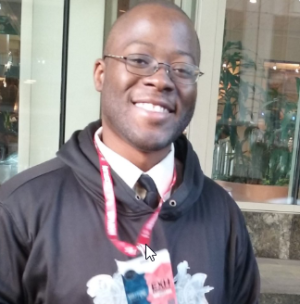 Links
Our websites 
https://whiteguardianstudios.com/
Creators website 
http://www.operative.net/projectwildfire.html
https://williamsatterwhite.info/
https://www.griotenterprises.com/
Union announcement 
https://whiteguardianstudios.com/2019/11/the-union/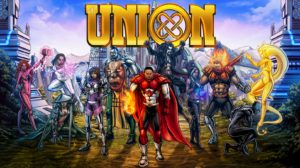 VIDEO: