Article 23, Princess LYMARI,
I believe it was my friend James Bethel of B Brothers Comics who first introduced me to Princess Lymari at Ranger Con! Dee and I met Princess and Her family on the same weekend and we were instant fans to say the least. Lymari is one Major Cosplayer in the Convention scene who has been invited to just about EVERY Convention You can name. I have seen Her fantastic Cosplays at tons of conventions and She ROCKS it each time! She has a Huge following and a Huge fan base! When She is in the house the cameras are rolling, trust me, I know, I've seen it first hand- from Space Coast Con to Clermont Con, to Ranger Con, to Ocala Con, Dragon Con and beyond- too many cons and events than I can name- I could keep going but You get the overall picture now! Her Family is always there in Support of Her. Needless to say Hector is probably Her biggest fan!  I have had the honor of interviewing Her on several occasions and She just continues to bring the Best Cosplays possible!  She is an absolutely wonderful person in real life too! There are thousands of Cosplays that people love to see at Cons and Lymari Brings Joy to the TONS of fans at these Cons with Her immaculate and Superb Cosplays!  She has been a main featured guest at ICCONS too, Here is a short Bio on Her:
"My cosplay name is Princess Lymari. I started going to conventions back in 2004 at MegaCon in Orlando, Florida, but I didn't start Cosplaying until 2006 at Dragoncon and I Cosplay there for the first time as Slave Leia from Star Wars VI Return for the Jedi. And this is why my cosplay names is Princess Lymari.
My first costume that I create myself was Supergirl. Then I started making more costumes through out the years. Some of my favorite cosplay that I enjoy cosplaying are Slave Leia and Cobra Fem Trooper. Some of the costumes made by me are Faye Valentine, Harley Quinn, Poison Ivy, Mara Jade(Arica), Barbarella, Emma Frost, Supergirl and so many more. I received three awards for a few of my costumes. Now I would love to start working on props and some armor costumes.
I enjoy some conventions like MegaCon and Dragoncon. And some others that are in around where I live. I'm also part of Guardians of Justice and the Rebel Legion group. I love to participate on their charities events."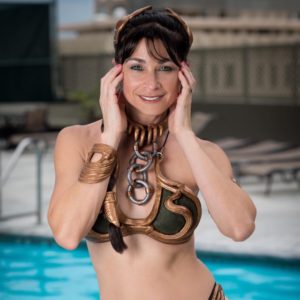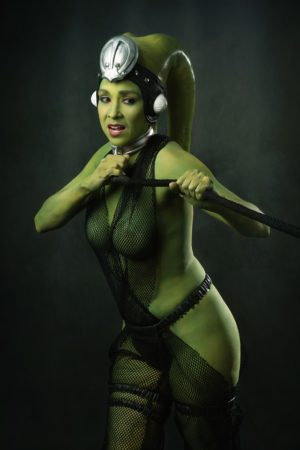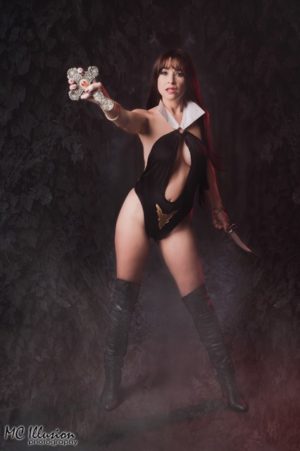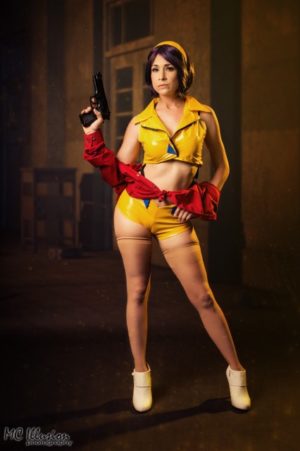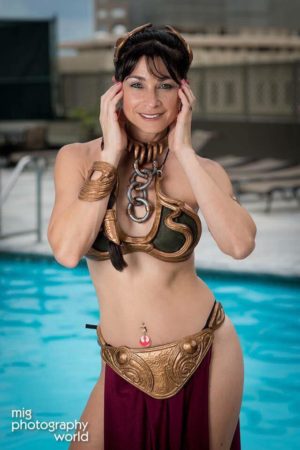 If you would like to follow me and see where I go, you can add me on Facebook or Instagram: "
https://www.facebook.com/princess.lymarie
Thank You Princess Lymari for being a wonderful Friend to Cosplay and A true FRIEND to ICC! We will always cherish You!