Article 22, Christina Johnson and Holden Terry, Powerful!
These guys right here are wonderful! What an amazing team they make! Seldom will You find a team who flourishes in life, living the dream and Cosplaying at it too! Well This is one Power Team right here! Everyone who knows them knows these guys are rocking the cosplay world AND the Independent Scene!  I've known them now for a little over 3 years and they continue to impress me every time I see them! Great People, Great Cosplay and charming people all around! They always greet everyone with the same heart warming sincere smile. They make the Cosplay community just a little bit more enjoyable simply because of WHO they are!    Here is a little Bio on them:
Hey everybody, we are Holden Terry and Christina Johnson of Modern Nerd Adventures! Our business consists of all things nerdy, fun and food incorporated. We are located in the Central Florida area and our adventures always take place local and we love to support small businesses by giving them shout outs in our posts. We are cosplaying convention goers and we're also always hitting up local vendor fairs and craft shows as well so you'll almost always see us somewhere going on a random road trip, and eating delicious food! To keep up to date with our adventures be sure to check out our Modern Nerd Adventure links provided and stay tuned!
Holden and Christina are also cosplay artists who dive into fandoms that are in the Disney, DC and Marvel universe, many times with their own twists such as retro style or Steampunk! Combined the dynamic duo have over a decade of cosplay experience under their built, however there is still so much more to learn with cosplay! Holden specializes in prop making and designing and Christina specializes in modifying accessories and makeup. They both build a majority of their cosplays from items they discover in thrift stores and vendor fairs, Christina made accessories for her Steampunk Ariel out of broken silverware. The couple both plan on continuing their passion together in the cosplay community and artistry, to keep up to date with their cosplay artistry be sure to follow their individual pages in the links provided and stay tuned for all their works in progress!
Modern Nerd Adventures!  ( All the Photos of cosplays were by Lady Byrd Productions… and the Modern Nerd by themselves)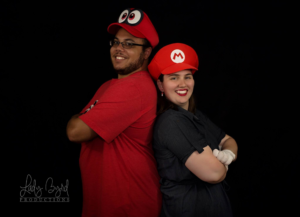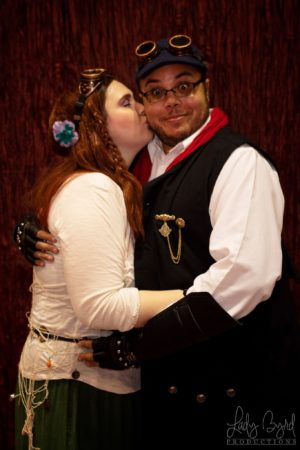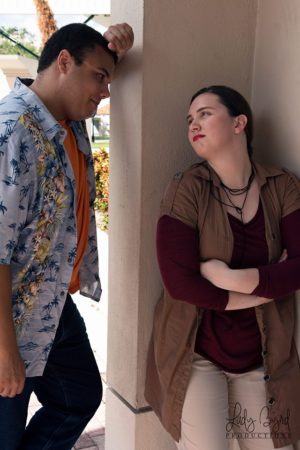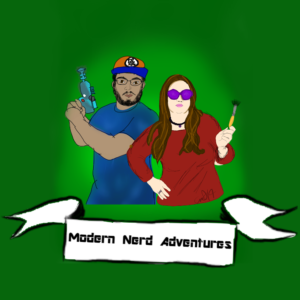 Here are some links! Make sure You check them out!
https://www.facebook.com/ModernNerdAdventures
Holden Red Fire Dragon Cosplayer :
https://www.facebook.com/RedFireDragonCosplayer
https://www.instagram.com/RedFireDragonCosplayer/?fbclid=IwAR3IkxvWXeoHKFxGc9mjAlCnC6Et3erYOtsViPMQ2tcmzUds2EQUufAWVHU
Christina Johnson: