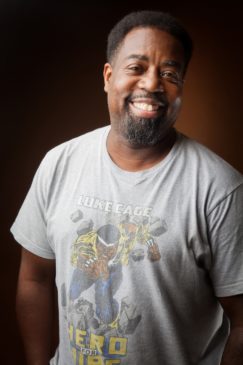 Do you remember when you were a kid and the teacher gave everyone a few sheets of paper and you, if you were lucky, were able to fold one into something resembling an airplane? Well, while you were doing that there was another kid, everyone knows one, who folded those sheets of paper into a castle complete with working lights and plumbing.
Jeff Carroll is that kid. So, without further ado, let's get this party started.
You have had quite the career. So our readers can follow along I'm going to break things into digestible chunks. You have written a wide variety of books; ranging from nonfiction dating advice, to romance, to horror and sci-fi. What prompted you to tackle such a wide array of genres?
I saw the need and the opportunity to bring each of my books to the market and felt the inner push to write them. All of my books come from a place inside me that pushes me to write them. It feels like a message I need to share to the world. My nonfiction dating books reflect my direct message while my fiction books are more indirect messages or inspirations.
Three of your stories have made it onto the big screen. Since each is different could you tell us a little about each one and how they made the transition to theatrical releases?
Well I have three films, two of which are both film and book. My first movie Holla If I Kill You is only a film. It was my first venture into writing. The idea came to me when I had my entertainment agent Red, Black and Green Promotions. As an agent I represented comedians and poets from HBO Def Comedy Jam and Def Poets. I was finding commercials and films for them to be in when I noticed how simple some of them were. So, I wrote a screenplay and found a production company that made micro budget movies and made my first film. Holla If I Kill You was a straight to video film and that's exactly what it did. It sold over a thousand copies to Hollywood video alone.
….Well, hip hop is a community created social program. It was created to address the violence and hopelessness in urban communities. I keep that in mind when I think of my stories. I feel that since stress is a underlining factor I try to make my stories full of fun and give readers stress reliving escapism which are in line with goals of hip hop."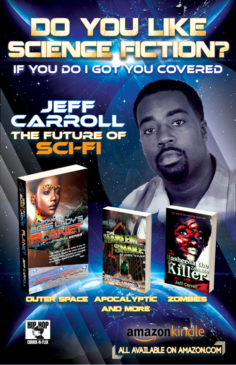 That gave me more assets to produce my second movie; Gold Digger Killer. Gold Digger Killer was my confidence movie. I felt more confident in it and I applied to film festivals. I got in every festival I applied it to in. The story was a common revenge female killer, but the world that it took place in hip hop, really took root. The film did very well. I ended up going on a college tour talking about relationships and how to avoid gold diggers and players. I wrote the Hip Hop Dating Guide and then wrote Gold Digger Killer into a novel. After I got the fiction writing bug and wrote seven sci-fi books. I enjoyed writing stories without having to worry about shooting budget. It wasn't until after I saw Get Out that I decided to make another film. So, I took a character from one of my short stories I had written eight years ago I wrote him into a full story. I wrote and directed The Death Pledge in 2017.
When we met in Detroit you were prepping for a trip to Hollywood. Can you tease our readers with what that was about?
No problem; I have video blogging about my experience. I was going to the American Film Market AKA the AFM. The AFM is an international film trading event. It is like the business part of a film festival. The people who attend either have a film they would like to sell, or they are a film distributor and are looking for good movies. I attended the AFM to find distribution for my film The Death Pledge. It was a very good convention. I created a lot of interest for my film. Hopefully, the film will be released in 2019.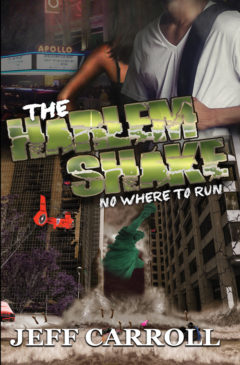 You imbue your work with a lot of Hip Hop culture. I know that KRS-1 is a fan of yours and endorsed your book The Hip Hop Dating Guide. How do you think Hip Hop can be a positive influence on your readers?
Well, hip hop is a community created social program. It was created to address the violence and hopelessness in urban communities. I keep that in mind when I think of my stories. I feel that since stress is a underlining factor I try to make my stories full of fun and give readers stress reliving escapism which are in line with the goals of hip hop.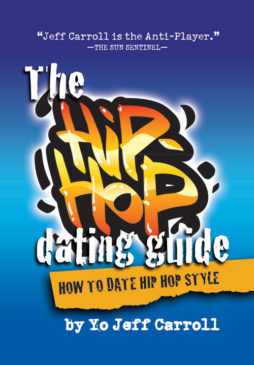 Above and beyond your stand alone works you're also a writer for Real Health Magazine. Your work there, helping people have safe sexual experiences, and live life free of bigotry, is some serious "boots on the ground" work. Is it as rewarding as it seems?
I write dating advice under my alias Yo Jeff. I took the name Yo Jeff the hip hop dating coach in 2006. I have doing safe sex and healthy relationship workshops for over ten years now. Writing for Real Health has been as rewarding as doing a workshop. Getting email from people makes me feel like I am making a difference.
You present a workshop called STOP THE GAME at colleges around the country. Can you tell us what that deals with?
Stop the Game is my overall message. I believe we need to stop playing games with each other and take relationships and dating seriously. In my presentations, I try to encourage singles to understand the importance of dating. I believe it is a lot easier to think about who you are dating and break up with them than it is to fix a broken marriage.
As if you weren't already impressive enough, you've also worked in various capacities with Showtime at the Apollo, BET Comic View, Def Comedy Jam, Def Poets, Puffy's Bad Boys of Comedy, Comedy Central's Comic Groove, VH1's Hard Rock Live, The Ricky Lake Show and Politically Incorrect. Are you still active in comedy circles?
I have shifted to being a consultant to comedians and poets. I talk to comedians all of the time. I talk to new and upcoming comedians as well as my clients who are now veterans. I was a very personal agent and my clients are like old friends. I spent my 20s with comedians and poets. Most of my clients are my age and we shared a lot of experiences together. I introduced comedians to their wives and they were there when I proposed to my wife. My artists are like family to me.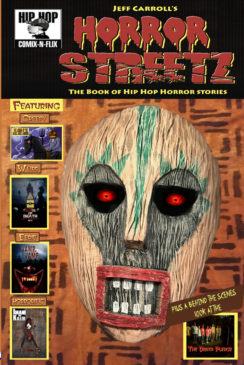 Your latest release, the graphic novel HORROR STREETZ, is a compilation of scary shorts. How did you assemble a team to tackle something this big?
Horror Streetz is a product of over a decade of work. After I made my movie Gold Digger Killer I made a comic book to sell when I attended festivals. Also, during the limited promotion I did for my first movie Holla If I Kill You, I screened it at a horror/comic book convention. It was then that I met some of the artist I used to illustrate my stories. As the years progressed I found artist from liking artwork online to referrals from friends. All of the stories in Horror Streetz were influenced by different stories in either my screenplays. Horror Streetz came to fruition because of The Death Pledge. There's a scene in The Death Pledge when the pledgees first get to the cemetery where they tell each other scary stories. The stories that they tell were the stories I had in already illustrated. Therefore, it was a logical progression to put them all together in one book.
Your company, Hip Hop Comix n Flix, has been kicking out great work since it opened. Have you ever considered teaming up with a more established company to bring your work to a larger audience?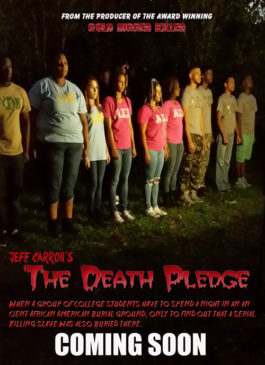 I would love to do that. I have worked with different companies before and the outcome was always good. I am looking to bring some of my characters and narratives to video games. I have also been asked to write a couple of roleplaying games. I am currently working on partnering with a distribution company to produce more B movies.
Since I know you never take a day off, what's next for Jeff Carroll and the world?
I think I actually need to slow down and stop thinking of new projects and finish the projects I'm already working on. I need to get The Death Pledge out first. Then I would like to shoot the sequel to it. I would also like to shoot more movies. Hopefully, two or three more movies in 2019. On the literary side I am in process of writing my Harlem Shake series into an eight book series. Then on the dating coach front I am working on either a documentary or an online course. I do hope I get an offer to produce another Horror Streetz. Lastly, in June 2019 I am producing a convention for writers and filmmakers to come together. It is called Florida LitCon and it's on June 15th 2019.
Well, I would like to thank you for such a thorough interview. I also want to invite you and ICC to come down to South Beach and be a part of Florida LitCon.
Thank you Bill. It was a pleasure meeting you.