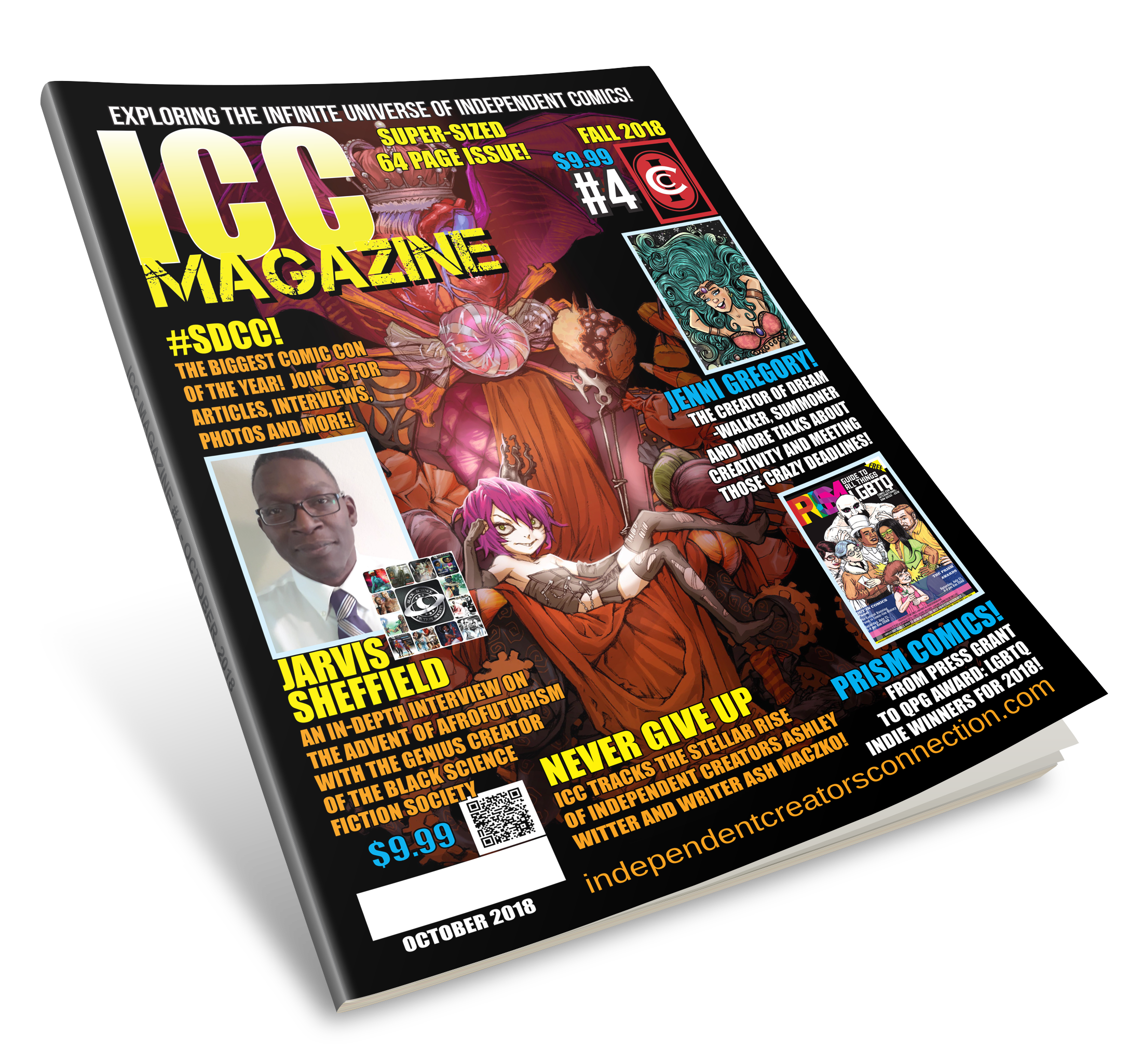 Disappointment was keen when we last posted  that we had to cancel the ICC Magazine Kickstarter. Turns out that the Independent Creators Connection wants this, after all!
So here we go.
The ICC Mag Staff have taken everything back to the drawing board. New artists have stepped up, and Ashley Witter will be offering some autographed art to the Kickstarter rewards! You know her from Scorch, Interview With the Vampire: Claudia's Story, Marvel Comics' Dr. Aphra, Harley Quinn, and more.
We have numerous digital Indie Comics Grab bag packages in store, PDF back issues of ICC Magazine, Exclusive access to A Very Special Indie Multifandom Podcast Mashup episode recorded just for our backers featuring Garrett William Pomichter-Murray and friends of the Hangin' with the Web Show, in a feature podcast and much, much more! This will be a fun-filled event for all our backers!
Stay tuned for the big relaunch of the ICC Magazine Kickstarter. We are gonna do this!! Are you ready? Be sure to share this post with all your friends and tell them to keep an eye out! The VERY FIRST BACKER gets a special prize!!
The ICC Magazine Kickstarter relaunches September 25, 2018! DON'T MISS IT!!!