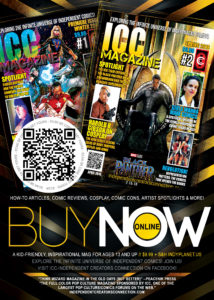 Yes, you read it right!
ICC Magazine has been picked up by Diamond Comic Distributors! Look for our promo in the December, 2018 issue of Previews Catalog!
Like all Indies, we will need to fundraise to get our first print run out. Watch this space for our Kickstarter, coming very soon!
Indie Artists now have a voice!