These Photos Of Black Kids Watching 'Black Panther' Highlight Why This Film Was Needed. Welcome to Wakanda. Copyright © 2018 Huffington Post, Photo by Christopher Aluka Berry/Reuters
Representation matters. Each new generation makes its mark on the world. It is the responsibility of the old generation to guide its children to make the world a much better place than it was before.
We predicted great things for Marvel's Black Panther, and wanted to highlight it as a nod to Black History month. As this magazine goes to press, 'Black Panther' has become the THIRD Largest Domestic Release of All-Time, earning its place in history and inspiring a whole new generation of comic fans.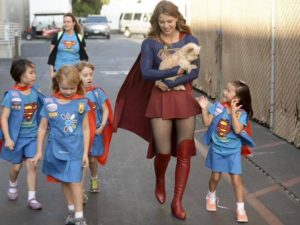 Over history, black heroes, folk heroes and superheroes weren't always so well-represented. We have a dark history to overcome in this country, wrongs to be made right, and we have dark forces in society that try to obscure the issues and make it about something it is not.
This issue of ICC Magazine, Bill McCormack and I have faced full-front on those issues, and the change is welcome and long-overdue.
Also as we wrapped up this latest issue of ICC Magazine to print, we marked the 50th anniversary of the assassination of Dr. Martin Luther King, Jr.
That anniversary stirs a great deal of feeling because I am the Old Guard of the Independent Creators Connection and I was actually sitting in front of the television on that day, April 4, 1968. I was only four years old, but the day sticks in my mind so clearly because it was a turning point in my young life. For the first time in this country, the black youth of America had a hero of color who had it in his power to change the world. An assassin's bullet cut him down in the prime of his life, changing the course of history in America forever. The world lost a hero that day.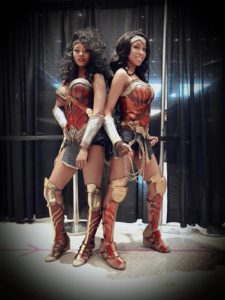 I was there for the socio-political turmoil of the late 1960s. Needless to say, writing about those experiences would take a book all by itself. Racial issues in Muhlenberg County, Kentucky were minimal compared to the "big city" in Chicago, but I was influenced by them nonetheless.
My grandfather wanted me to have heroes. He introduced me and my little sister to a gentleman in the summer of 1968 to a local legend, Bubby Short. For the sake of history, Arthur "Bubby" Short was born in 1903, three years younger than my grandfather, and he was larger than life; one of those living folk heroes you'd find in Mark Twain's Huckleberry Finn.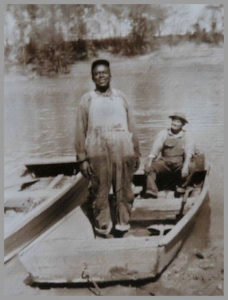 Bubby, an African-American ferry operator, was well-known among the Green River "ferry rats" through the 40s, 50s and 60s at Rockport until the ferry closed and then he became a Paradise Ferry operator until it closed in 1967. When my grandfather introduced us to him, he was a local legend without a job. The Peabody Coal Company was buying out our communities, see, and the old way of life in that area was passing away.
My grandfather could see it coming, and he wanted me to have heroes.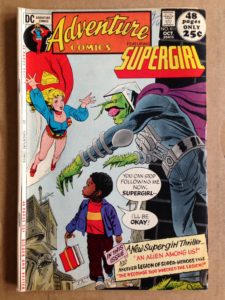 My grandfather also loved comic books, even though he couldn't read, and started buying them for me. Wonder Woman. Supergirl. He was a huge fan of the 1940s Wonder Woman, and the debut of Gal Gadot in the Wonder Woman movie last year would have blown him totally away.
Our Golden Age saw the first black superheroes in comics.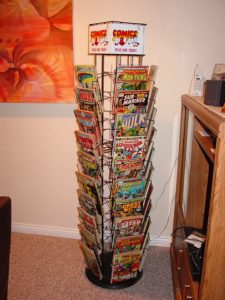 Back in those days at Fulcher's Grocery, Mr. Fulcher had a tall spinning comic rack where we could see all the hottest comic books at a glance.
The times, they were a'changin'. The Hippies marched and protested the Status Quo and cried out for Love, Equality and Change, and by the end of the Summer of Love all those who had not succumbed to drugs and alcohol had put away their bell-bottoms and headbands and flowers and went back to college, got jobs, and became "respectable" adults. Throughout the 70s, we had diverse heroes and heroines in comics, and by the 80s many of them had faded away. As a child of the 60s, I never got over my disappointment about this. Representation matters.
But Comics remain the wave of the future. Comics have influenced the course of our society in a way that no medium in history ever has.


Fifty years later, we remain in a strange world where sometimes it seems that no one stands up for those who need protecting anymore. This is a time for heroes, and new heroes are so desperately needed. I was there, you see, that fateful evening of April 4, 1968. I remember clearly when Walter Cronkite came on the Evening News. I turned to look at my grandmother. "Why did they shoot that man?"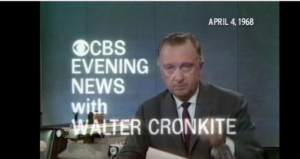 "Why did they shoot that man?"
She sighed and went back to the kitchen. "He had a dream."
We've seen since February how celebrities, churches, social groups, etc. take the Black Panther Challenge, giving black children the chance to see the movie. It's important for black children to see themselves portrayed in a positive light, to know that they too can be heroes.
Representation matters. A new future lies before us. Now that our children can see the future of all that they are, all they can be and all they can possibly accomplish, what will THEIR story be?