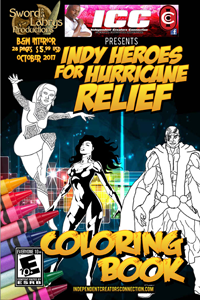 Dear Pamela (and contributors to the Indy Heroes for Hurricane Relief: Mike DeCarlo, Sam Bruch, Joe DeSantos, Bobby Gladney, Kevin Miller, Jason Wahler, Dave Houston, Richard Chin, Jeremy Scott Browning, Chandar Wilson, Andrew W. Rowland, Timothy Harris, Weston Duggan-Starr),
Thank you for your recent donation to the American Red Cross! The generosity and compassion of donors like you makes it possible to bring relief to millions of people in need, whether it's a family rebuilding their home after a destructive disaster, helping train communities in first aid or CPR, or providing a hospital patient in need of a critical blood transfusion.
Your gift will help change the lives of neighbors who find themselves in the midst of crisis, and it will support communities all over the U.S. be stronger and more prepared. We wanted to share a few facts about our work that you may not know:
1.  The support of donors like you enables us to respond to nearly 200 emergencies every single day, from major disasters like hurricanes and wildfires to more localized disasters like home fires.
2.  We are committed to serving members of the U.S. military, its veterans and their families started at its founding more than 130 years ago. That commitment continues to this very day, from connecting military families in the midst of an emergency to supporting wounded warriors in the hospital and more.
3.  The Red Cross is the nation's largest blood collection organization, supplying approximately 40 percent of the blood and blood products used in our country. Every blood donation we collect can help save up to three lives!
Please accept our deepest thanks for your donation. We depend on thousands of volunteers and the generosity of the American public to perform its mission. None of this work is possible without the support of people like you.
Sincerely,


Lauri Rhinehart
VP, Humanitarian Services
American Red Cross