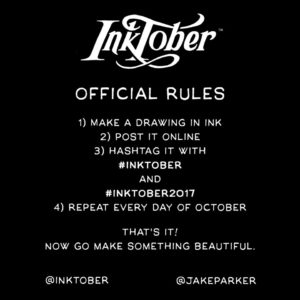 Every October, artists all over the world take on the InkTober drawing challenge by doing one ink drawing a day the entire month. Are YOU participating this year? Independent Creators Connection is!
Do you get sick and tired of posting your best #InkTober work on Facebook and watching it get lost in a sea of other posts and comments? This year we want all our members at ICC to put their #InkTober contributions out on our website! This increases your participation at ICC, and your work will be on display in the Comments section.
You can take advantage of the Facebook Embed technology and go to the photo you want to represent, click on it to highlight options. Hover to the bottom to bring up the additional menu options.
Scroll down the popup menu and select the Embed option.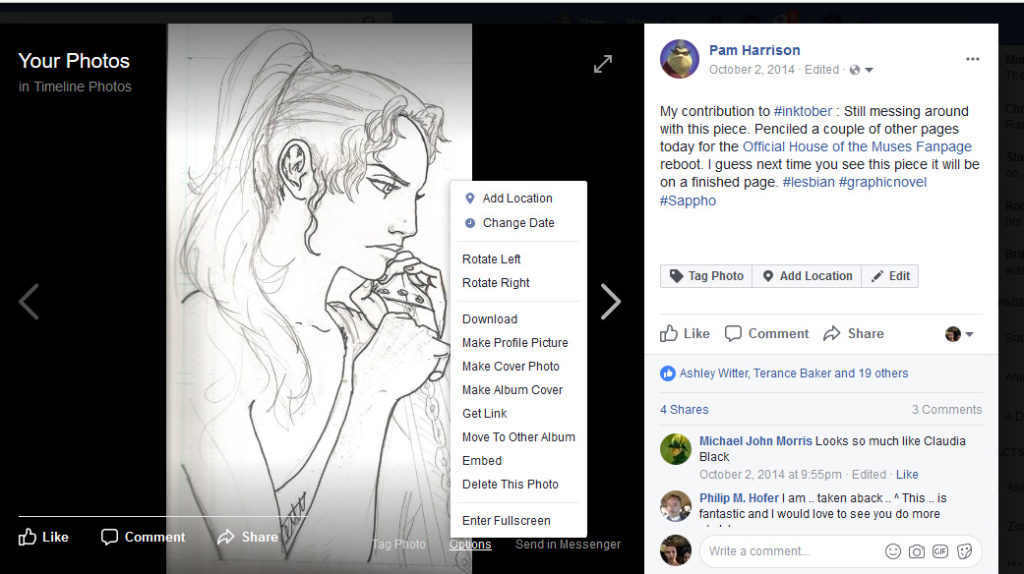 Copy the embed code and paste it into the Comments section. No porn or Rated X images, please. If that does not work, select Advanced Settings and just copy and paste the direct link to the image into the Comments section.
Moderators will check your comments and if it's all good your image will be seen below!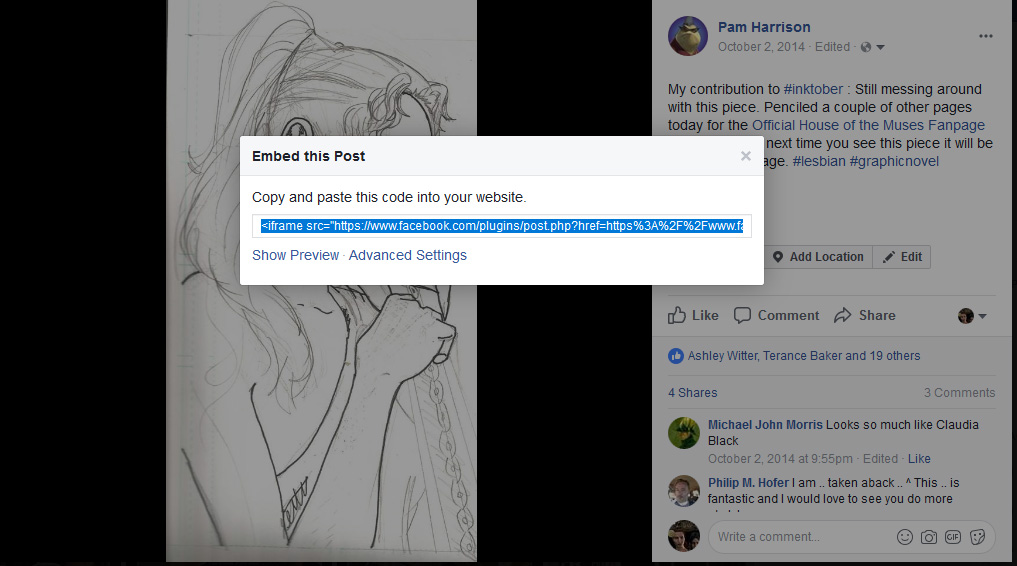 The end result will be a showcase of your image.
We'll go thru the comments and make them live so your #InkTober contributions are there for all to see!
Oh, and don't forget to hashtag your work so everyone can see it: #InkTober #InkTober2017