Hey, Creators! Pam Harrison here, sitting in for Jerrie Lee in
Jay's Corner
to fill you in on the latest hot book from ICC!
After almost five years of development and production, Jericho Projects, Inc.'s newest project has finally come to life: Who is Darius Key? Darius Key is a demon hunter with a shameful past who has been handling his tasks for an interminable time. He blurs the lines between a historical figure, a spiritual master, a paranormal adventurer and an arrogant jerk. The time has come for Darius to pass his mantle to a new protege, Maxwell Lightfoot. Will Darius' student be able to handle it or will Darius' obnoxious attitude bring everything to a deadly halt?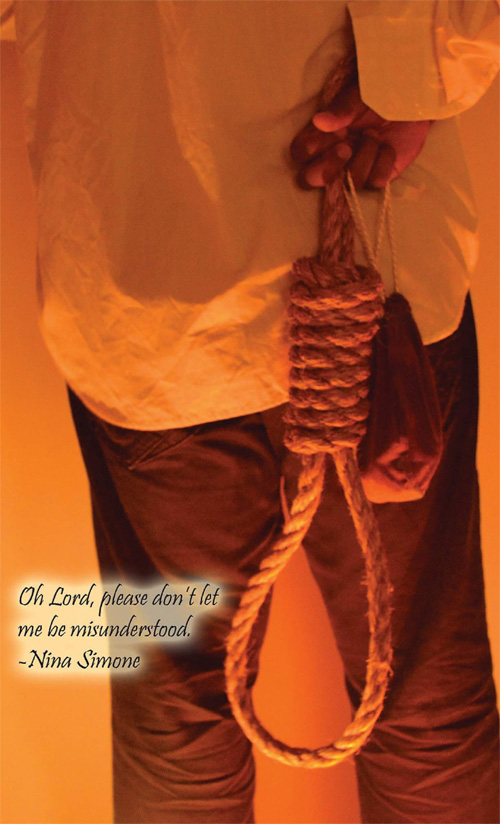 First thing I thought when I read Adrian's latest book for the first time was, "WOW!" I really loved the avant-garde storytelling style. But beyond the presentation was the story itself.
The more you read, the more the story grips you. This particular story-telling format is  moody, surreal, with evocative imagery framed by "in the moment" journal POV as you learn blow-by-blow the history of a sarcastic demon-chaser with a dry wit.
Bottom line journal thoughts: I really want to be nice. I just met my replacement, Maxwell. How do I say this? Maxwell is an idiot. I don't see what I'm supposed to see in him or what I'm supposed to do with him. Too much is at stake to leave what I do in the hands of an imbecile. He made me drop my candy on the ground, too. -DK-
As you become wrapped in the story and learning the secrets of Darius' past, before you know it this fleeting adventure of Darius, his assistant Freda, and his replacement Maxwell is over, and you're left wanting more. This is like a TV series pilot that shocks you with its genius and simplicity, only to learn as you watch the end credits roll up that it's a one-shot. Will we see more adventures of Darius Key? Throughout the highs and lows of his more than 2,000 year existence, there is certainly plenty of leeway to bring us numerous more untold stories to come.
Who is Darius Key? is done in an innovative 52 page photo novel format featuring actors Wanda, from the truTV reality show "South Beach Tow", as Freda Eves and nationally known heavy metal musician, Spidy Womack, who will be featured in the film "Pitch Perfect 3", plays Maxwell Lightfoot. Get your copy of Who is Darius Key? at Amazon.com!
 About the Artist:
Adrian "Asia" Petty hails from the town of Carbon Hill, Al. and grew up as a military brat experiencing all sorts of people and cultures which went into his tilted view of the world and how to reinterpret it into stories. Embracing geekdom as a pre teen, his interests veered elsewhere in his late teens when he discovered girls. After years of globe trotting, Adrian returned to his home state and attended University of Alabama to study Graphic Design. During his junior year, his interest renewed in all things geeky and he never looked back. After earning his B.A. degree, he worked his way into the I.T. field and makes a living as a Systems engineer holding true and fast to all things nerdy.
Regarding his creative endeavors, Adrian then adopted the name "Asia" as a writing name to respect the culture that he first experienced in Guam as a child. At the age of 12, Adrian created a character called Intensity, which evolved into the leader of the group, Teshuvah, Prophets of Jah. This book was put out in 2001 and then shelved after Adrian realized that it wasn't where it needed to be. This was reaffirmed after a chance meeting with Brian Pulido, of Lady Death fame who suggested that Adrian rethink his strategy. After taking a publishing hiatus for several years, Adrian was inspired to look in a different direction. He recalled a story about a character that was inspired by a Jerry Springer episode that had been sitting on his hard drive for years. And in 2008, he put out his first new book in four years, the zero issue of Ms. Johnni. Ms. Johnni proved to be more agreeable to people than Teshuvah and Adrian published four issues of her initial story arc before moving onto his first fumetti, Avörya. This old style made new proved to bring smiles to a new generation of fans which inspired the new 52 page photo novel, Who is Darius Key? which came out this year.
Find out more about Adrian "Asia" Petty and follow him on his social media outlets here!