About the Writer: Winston Jordan is the writer and creator of Dragon Trio under his brand, Inkpot Comix. Buy his comics and collaborations on IndyPlanet.us!
---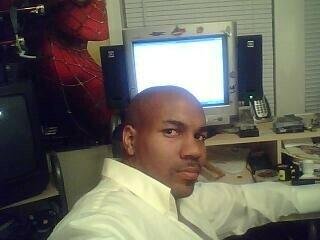 One thing I've always been told is that I am good at pitching and marketing things. It's not that hard to do, just think from the consumer's point of view. Here are two main No-No's for independent comic book creators when it comes to marketing your product:
1. It's not enough to simply say 'Go buy my comic'. All that's going to happen is your post will simply get looked over. You need to tell me why I can't live without this book and why I'm making the biggest mistake of my life by not checking it out. What sets Fartman and DooDooBoy #1 apart from the other 75 gazillion comic books out there? Why should I buy it and not the one sitting next to it? Sell me the damn thing. Did you really go through the trouble of producing an entire comic…raising money and paying a creative team if you did not do the work yourself , printing costs, to Simply sell the product with 'go buy my comic'? If that's the case I certainly hope the book is better than your advertising prowess. You should put as much passion into the advertising and marketing as you did into the creation. Now is not the time to get lazy. And that's okay if all you want are friends and family purchases. But what convinces a complete stranger to buy it?
2. When pitching your comic in a short paragraph. One of the biggest mistakes that you can make when asked to describe it is to compare it to other properties. I hate to see someone write a pitch for a book and they say " It's Star Wars meets Battletoads" or whatever. That's a cop out and it's a very lazy way to describe your property.
Harsh realities. Okay, Cupcake, you've got a comic book out now the real work starts. No one can buy it if they don't know it's out there.
Here are some Google links to help you research what makes a real comic book pitch, and get the word out there.
How to Pitch Your Comic. 5. After receiving a few dozen submissions for our summer anthology it became clear pretty quickly that there aren't many guidelines …
Sep 10, 2012 –

Like I did with the blog series focused on my comic writing methods … Your pitch needs to convince them that you are one of those people …
The creative team in your pitch is the one we expect to see actually working … Do not hand Image Comics employees submissions at comic book conventions.
Jun 1, 2012 –

Larry Young writes from Bleeding Cool; Here's a simple list of things to include or to be aware of when you send me (in my capacity as …
How to make a comic book pitch and tips for working with an artist on your book proposal.
Apr 23, 2012 –

The Image Comics submission guidelines (which I'm most familiar with, so I'll use them as an example) says to do five pages of your comic and …
sevarawillrise.com/sevara/how-to-pitch-your-comic-book-script-a-guide-for-writers/
Are you a writer or creative team? Got a kick-ass script? Learn how to pitch your comic book. Here's how made my pitch, and here's my story.
Oct 27, 2010 –

Jason Aaron gives aspiring comic writers tips on the art of the pitch with the … If you can't hook them with your idea in one page, then your idea …
Sep 29, 2015 –

Do you want to learn how to create a successful comic book pitch? … a one to two sentence log line that summarizes the premise of your comic.
Oct 25, 2012 – Comic Revolt offers up tips and examples on successfully pitching your comic book to editors.