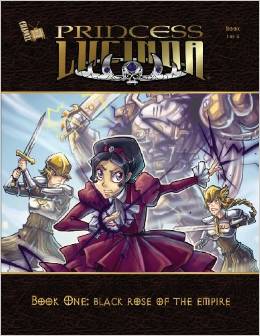 Action, mystery, and magic! Those are the best words to describe Princess Lucinda Book 1: Black Rose of the Empire. The world created by writer, Malcolm Harris, artist, Ewelina Mroczkowska, and art director, Abby Soto is fantastic and beautiful. The story itself is very compelling, leaving you wondering what will happen next. The characters are very engaging and fun.
This book felt like the world of Harry Potter collided with the world of Marvel's Thor. 🙂
Out of five stars, I would give this book a solid four! I'm very excited to read the next book. Keep pumping out the awesome material!
Get it at Amazon.com!